Anthony Cassara Jan. 13, 2011: "Anytime I need to really "wow" a client after we launch a successful website or produce a promotional video, I call Melissa and have her create something wonderful and delicious. My clients are always taken back at the attention to detail and outstanding taste of all of Melissa's treats and sweets. Her prices are extremely fair, and she is always willing to work with you and make you a happy client - something that has made our working relationship so successful.

Melissa loves what she does and it definitely shines through in the finished products she delivers. She is genuinely excited when you place an order and cares about the quality of her work.

If you are looking for any kind of delectable dessert for special occasions, holidays, birthdays, or just because - look no further than Melissa's Treats & Sweets!"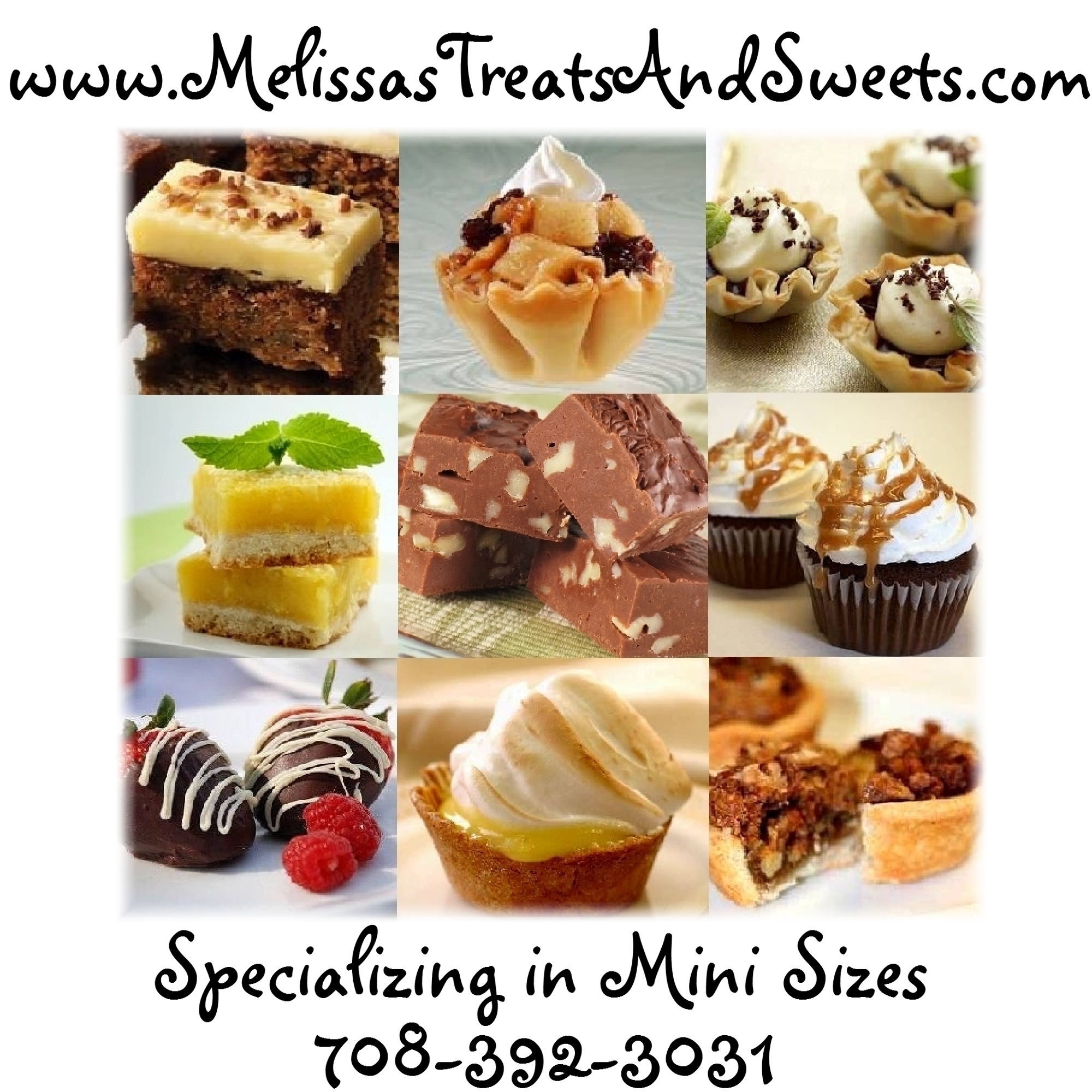 ~~~~~~~~~~~~~~~~~~~~~~~~~~~~~~~
Isabella Ryan May 25, 2009:

Melissa is such a wonderful Baker & Chef. Her heart and soul goes into each recipe. She did a wonderful job for my 78 person wedding rehearsal. I enthusiastically recommend her. Thank you Mel for making it so special!
~~~~~~~~~~~~~~~~~~~~~~~~~~~~~~
Michelle & Carlos June 15, 2009:

Thank you so much for saving my dinner with the in-laws. The Dipped Turtle Brownies and Lemon Bars were a smash! I told my mother-in-law that I have this wonderful personal chef that taught me a few tricks. I am thinking of a reason to have another party just to justify putting in another order! Thanks again!
~~~~~~~~~~~~~~~~~~~~~~~~~~~~
Mina Toscano Feb. 14, 2010:
Brilliant sweets my dear! The creamy and richness just melted in my mouth! I love the Limoncello in the Cheesecake and Lemon Bars the tang balanced well with the sweetness, giving each bite unique layers. Can't wait to try your tea cakes and maybe you can think of adding some biscotti. Just wonderful desserts! Thank you so much!!

~~~~~~~~~~~~~~~~~~~~~~~~~~~~~~